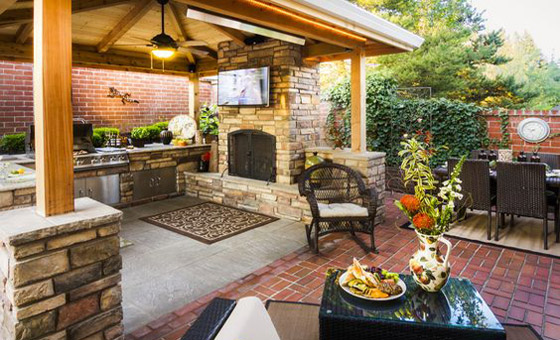 There is no doubt about it, landscaping increases the value of your property. Not only does it make your property look beautiful, it shows everyone that it is a well-cared for property. If you wanted to buy a property you would certainly be less interested in one that had long, straggly grass, half-dead shrubs and weed-filled gardens. You would even suspect that the roof might leak, just by looking at the garden!
Whether you are selling your home or not, it is easy and fun to get your outside area into great shape, especially knowing that the value of the home will rise by up to 11%, as discovered by a Michigan University study. Here are some tips that will provide good value in your landscaping or garden maintenance efforts.
Create edgings around your garden and lawn. This can be simply done by digging a narrow edge with a spade, or you can use bricks, bush rocks or other media. Defining the edges somehow makes it all look so much tidier.
You can use plants for many things apart from just beauty. They can screen an ugly fence, give privacy from nosy neighbours, add cool shade and even create a fence. Purchase mature plants from a nursery if you can't wait for that hedge to grow.