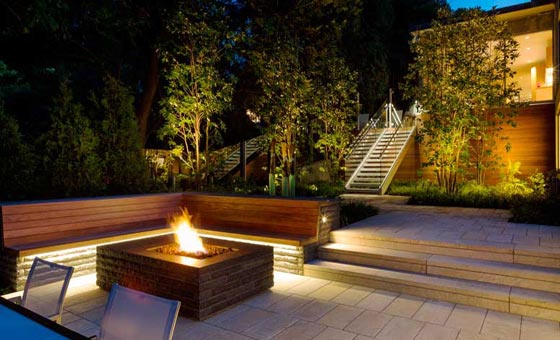 After spending a lot of money on plants, path materials, and other accessories for your backyard's landscape design, you'll agree your property now looks a million dollars. However, what does it look like at night time? Sure, it looks incredible during the day, but when it's dark, what do you see? Likely nothing. Here's how to light up your yard to make the most of that incredible landscape design.
Uplighting
Uplighting is a relatively new concept, but one that many landscape design experts are welcoming with open arms. Uplighting is the concept of casting a wash of light or a wide beam from the ground upward, enhancing architectural features of your home. It brings warmth, accentuates the best parts of your property, and looks stunning. As a bonus, it also acts as a form of security to lighten those dark areas of the yard.
Solar Path Lighting
If you've forgotten about the washing on the line and it's now dark, then you've got a battle on your hands to get to it. If you had solar path lighting, however, it wouldn't be a problem. An expert in landscape design trends would always incorporate lighting into their plans, but not every homeowner would consider it.
Fortunately, solar path lighting can be an afterthought with no adverse effects. Buy appropriate stake lighting and stab it into the grass that edges your path. You'll find your way to the washing line with no problems at all.