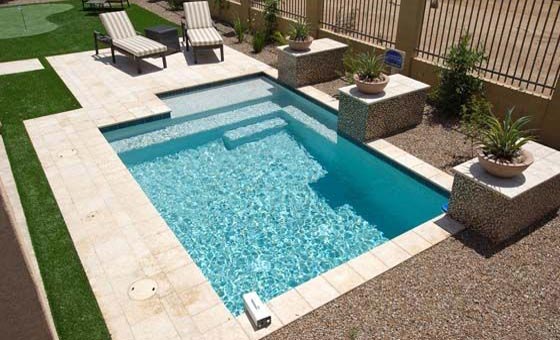 A plunge pool is a pool that is small but deep. It is used as a way to cool off and invigorate yourself, or it can be heated for more comfort, especially in the winter. Sam Sorgiovanni has included plunge pools in many of those amazing super yachts he designs and they are ideal for this. They can also be ideal for your home for a lot of reasons.
They make great use of available space or odd corners.
They can fit into places such as a small courtyard, where a larger swimming pool would not fit.
Because they can be heated they are suitable for use year round.
They are comparatively cheaper to heat than a swimming pool.