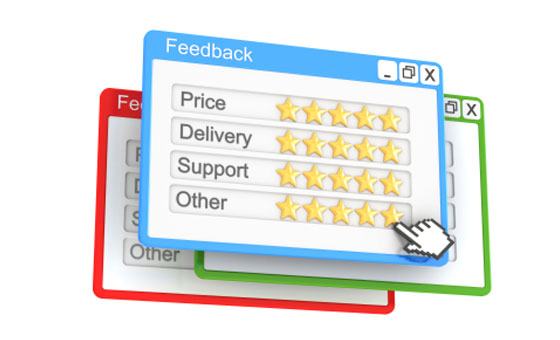 When looking for a new place to dine-out, people often turn to sites like Yelp and TripAdvisor to look for reviews on different restaurants.
This means that online reviews are an essential part of business for restaurant owners. A bad review about your restaurant may make you lose potential customers. Therefore, if you run a restaurant, you need to ensure that you have a rock-solid online presence.
Customers View Online Reviews Before Dining At A New Place
This is a digital age and there's a shortcut to everything online. Therefore, when it comes to eating out at a new restaurant, customers highly rely on online reviews. The restaurant with the most impressive reviews will be the one that will be picked out by everyone. No one would want to eat at a place that doesn't offer nice food, has bad ratings on ambience, and poor reviews on customer service. Therefore, if you want your restaurant to be the first choice, make sure that people are posting nice reviews about you.
Customers Rely On Others For Their Purchase Decision
Whenever someone wants to buy something that they never have, they will always consider talking to other customers who have used the same product/service. People highly rely on customer feedback before buying from a brand they have never had business with before. Because internet has made things easier for them, most of the customers look for online reviews before making their final decision, and if they find negative feedback, they will change their mind. However, if your restaurant has several good reviews, you will get preference from many people who want to eat out without risking their money.
Customers Don't Want To Risk Their Money
No one wants to buy something that is bad because money is precious and is earned after struggle. Therefore, when people want to eat out at a good restaurant, they want to make sure that they are picking the best place that will not make them lose their money. They want to make the best decision, which is why they give importance to online reviews. If your restaurant has good reviews on the search engine and maintains an attractive presence, then no one will have trouble dining at your restaurant.
Simple Tips To Maintain Good Reputation For Your Restaurant
It is not only reviews that make or break your image, but you can do a variety of things to improve your online presence and attract more people towards your restaurant. Below are a few useful tips that will help you make the most of search engines for growing your business.
Whenever customers have a good experience at your restaurant, make sure you ask them to write reviews for you on your website and other pages as well.
Build your brand's website and make it look appealing. This will help create a good image of your restaurant whenever someone searches for you.
Avoid buying reviews or paying someone to write nice things about you because it will only end up hurting your image.
Consider the tips given in the blog post to ensure long term success and growth for your brand.