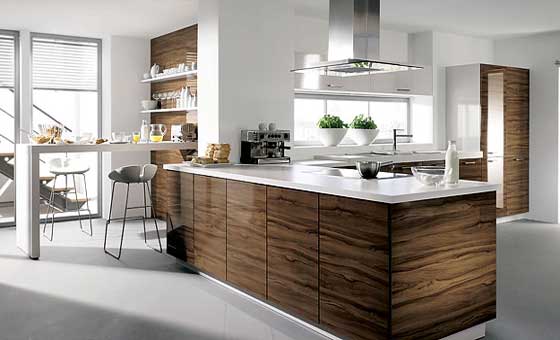 Colray Cabinets reported this month, that many handymen and women just love the feel of power tools in their hands and the satisfaction of completing a job such as building kitchen cabinets. The trouble is that they can easily get into strife when they take on a job that is a bit too much for them. For a start, handyman power tools are usually not strong enough to use for a big carpentry job. You risk wearing out the tool and having to replace it, or having to purchase a commercial tool instead, for a great deal more money.
Putting together a flat pack may seem simple enough, but do you have anywhere to do it safe from the children?  Kids always want to help and can easily be injured, injure someone else or ruin the project when they get into things they shouldn't touch. Building cabinets in the kitchen is not a good idea. Doing it on the back deck is better, but still not ideal.
Besides, flat pack cupboards are not always suitable for a kitchen that is already built. They may not fit into the space, especially if the kitchen is an old one, perhaps built before metric measuring came into being. Cabinetry is an important part of the kitchen for storage and is highly visible. If your cupboards look amateurish it will spoil the look of the whole kitchen – possibly the whole house, if you have an open floor plan.
Professional cabinet makers are used to dealing with odd measurements and they are perfectionists in taking measurements, so they are more likely to get it right. They've had lots of experience creating beautiful cabinetry for kitchens and other places. They could make a built-in wardrobe or laundry cupboards with ease. And they do it for a living, so they are sure to have insurance in case of an accident.
If you were to having an accident with a drill or saw and be off work for several weeks, who would pay the bills at your place? While minor renovations may be manageable, larger ones should be left to the professionals. Even if you feel capable of doing that renovation, you still have to go to work, which doesn't leave much time for doing it.
You basically have to wait for a long weekend or your holidays, otherwise you get halfway through and have to leave it unfinished until the next weekend. This leaves lots of time for the kids to lose your screws or make off with the boards to build a fort in the backyard. Then they'll leave it out in a storm and your timber may be ruined.
There is no need to suffer stress over a ruined project when you can avoid it by getting the professionals in to do it instead.