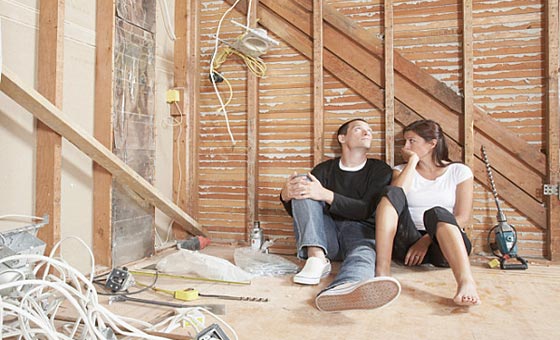 Renovations can often make a difference between staying in the home you love or calling a removalist such as Brilliance Removalists Perth to get you to a new home. While many people try to work out which renovations will cost less or provide the most value, they may not think about ways to save money when doing those renovations. But once you put your mind to it you will find there are plenty of ways to save on renovations so you don't blow your budget.
Here are 6 ways to save money while doing those renovations or improvements.
Do it yourself – but only if you can do it properly. There is no point in paying a home renovator to fix your mistakes. There are many repair or renovation jobs that don't require a lot of skill to do. Or you might ask the builder/tiler if you can work with him as a labourer. That way you get to learn the tricks of the trade for next time, and save money into the bargain.
If you hire a professional, be sure to get quotes from at least 3 – 4 is even better. That is not to say you should choose the cheapest quote. It's possible they are going to cut corners or use cheap materials. Find out from family and friends who they used and if they did a good job.
Once you've decided on the contractor, ask them whether they mind if you purchase the materials yourself. This can often be cheaper, especially if you haunt recycling places. You can even find new things in some such places. In fact, if you plan ahead you can also take advantage of trade sales and discounts that come up from time to time.
Don't purchase big ticket tools if you can hire them. Most hardware stores have tools to hire out and some offer the use of their trailer to take them home. It's much more affordable to hire a tool you will never use again. If you are pretty sure that you will use it again, you may find a cheap, used tool on eBay or gumtree.
If you do home renovations on a regular basis, keep the leftovers because they are sure to come in handy the next time. If keeping paint, store the tin upside down to prevent a skin forming on top. If this makes you nervous, place a double layer of glad wrap over the top of the paint instead. Timber ends should always be kept. If nothing else they will delight the kids as oversized outdoor blocks to play with.
If you are not fussy about colours, ask your paint store if they have any unclaimed paint that's already been tinted – or wrongly tinted. They will usually sell it at a big discount.