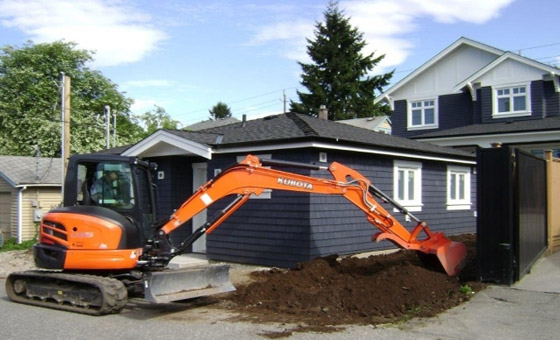 Once you have decided to renovate your home it is wise to take a second look at the job to ascertain just what is needed. Many home renovation jobs are quick and simple fixes with all the work done internally. Others that may seem simple can sometimes prove to be more complicated – and costly – depending on whether you need to do foundations or structural work.
One thing about adding a deck or another room is that foundations will be needed and this usually includes some kind of excavation. Few homes are built on dead level ground, which means that an excavator hire will be required and the excavation needed could be more comprehensive that first thought. In addition, people don't use a pick and shovel to excavate these days. You will need to hire an excavator of some kind to do the job.
When the budget seems to get blown out and you can't see where it's all going to, it is usually those hidden things such as excavation, foundation work, plumbing and so on that it must be spent on. Here are some tips to help your budget if you are renovating with excavation.