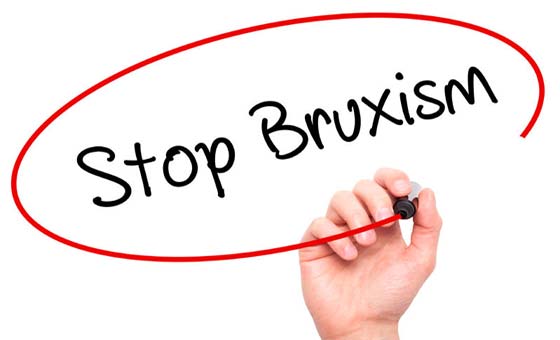 Bruxism is a condition that can affect you when you're awake or asleep. In both cases, it involves grinding, gnashing, or clenching your teeth. When you're awake, you may find yourself clenching your teeth without realising it. When you're asleep, it might escalate to clenching, grinding, and gnashing. A common way people find out they have bruxism is by visiting their dentist.
If you are not due for your twice-yearly check-up, or you believe you might have bruxism, and you're not quite sure, then we have included some helpful information below.
Symptoms of Bruxism
Sometimes during a dental check-up, your dentist can pick up on warning signs of bruxism. They might notice ridges on the inside of your cheeks, worn tooth enamel, or even teeth cracks and chips. Sometimes, teeth are flatter than they should be as well.
If you wake up in the morning or during the night with a tired, tight, or locked jaw, then that is a reasonably easy way to recognise bruxism. You may also notice that your face, neck, and jaw are sore, or you have painful or sensitive teeth.
If you are waking up grinding your teeth, or the sound is causing you to wake up, then you've caught yourself in the act! Otherwise, earache, dull headaches, sleep disruption and general pain around your jaw, teeth, and head, can also be a sign of bruxism.
What Causes Bruxism?
There isn't a single reason why you may suffer from bruxism. There are several causes of the condition. Stress or anxiety can cause you to clench and grind your teeth, as can anger or frustration. If you are competitive, hyperactive, or aggressive as a person, it might come naturally to you to grind your teeth.
Sometimes, if family members have it, you can get it too. Otherwise, a disorder such as Parkinson's, reflux, epilepsy, mental health disorders, sleep apnea, or dementia may also increase the risk. Young children and those using alcohol, cigarettes, or drugs are more likely to grind their teeth as well.
Why You Should See Your Dentist About Bruxism
Bruxism can be more of a frustration than anything else, but it can be quite damaging too. It affects your oral health to the point of possibly needing restoration, crowns, or other procedures. It can also cause endless facial and jaw pain, headaches, and disorders involving your temporomandibular joints.
How to Stop Bruxism
There are several approaches to treating bruxism. Your dentist or doctor may suggest a sleep therapist if it's related to sleep, and young children often grow out of it on their own. Dental approaches can include mouth guards and splints to prevent teeth damage, and dental corrections to repair teeth.
The first step to treating bruxism is by seeing your dentist. You often won't know you have it until a dentist points out the visible signs. The next time you're due for a check-up, ask your dentist what the next step will be.